Feminisms and Rhetorics 2017 is now accepting proposals! 
Submitting Your Proposal: Please click on the "Submit" button below to be directed to our submission portal.  On that page, you will select the appropriate presentation type to begin your submission.
Please note that the first step for all submissions requires you to create a Submittable account; you will be given easy instructions on how to do so. This account will allow you to access and revise your submitted proposal up to the February 1, 2017 deadline date.
All items on the submission forms marked with a red asterisk are required fields. Please pay attention to the word limits in the guidelines.
Note on Multiple Submissions: Individuals may submit more than one proposal provided that they propose in at least 2 different types of sessions (i.e., panel presentation and digital exhibit, or maker session and seminar). Serving as chair of a panel does not count as a speaking role, and therefore does not preclude individuals from participating in other sessions.
All Proposal Submissions require: 
Complete contact info (mailing address, email address, phone number and institutional affiliation – if any) for each participant.
A 50-word description of the session to be included in the program upon acceptance.
A session description that adheres to the word count for the presentation type.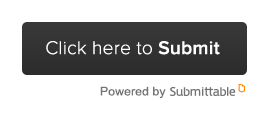 Questions? Problems? Contact the 2017 conference coordinators at: feminismsandrhetorics@gmail.com.
We look forward to your proposal.